Tennessee Homeowners Insurance
For most customers of Dickson Insurance Agency, Inc., your home is your most valuable asset, but it's much more than an asset. It's a place to relax and unwind at the end of a long day. Your home is where you raise your family and keep your treasured possessions. At Dickson Insurance Agency, Inc., we understand what your home means to you, and we work with a network of top-notch insurance carriers to protect what matters most to you.
---
Customizable Coverage for Your Home
Home insurance policies vary in coverage as well as in deductibles and limits. Your home is uniquely yours, so we won't try to fit you with a one-size-fits-all policy. Instead, we'll take the time to get to know you. Then we'll present options based on your risks and the concerns you express. You can choose
The options you want. Because homeowners policies often include ala carte pricing options, you can choose the amount of coverage you wish to carry, and this will likely influence your premium rates.
The coverage you want. With higher deductibles, you may be able to save money on premiums. By setting lower deductibles, you will have lower out-of-pocket costs in the event of a covered loss. The choice is yours.
The limits you need. Limits refer to the overall maximum amount of coverage available through a single insurance policy. Your insurance agent can help you select limits that will cover your loss potential.
Common Homeowners Coverage
Homeowners policies through Dickson Insurance Agency, Inc. can cover the basics as well as protect your valuables or a luxury lifestyle. Available coverage options include
Dwelling coverage
Belongings coverage
Additional living expenses
Medical coverage for guests injured in your home
Personal liability protection
Scheduled personal property coverage
Rental property coverage
Seasonal home insurance
Vacant home insurance
To learn more, get your free online quote today. To speak with an insurance professional, call our offices during regular business hours. Dickson Insurance Agency, Inc. looks forward to helping you protect the things that matter most.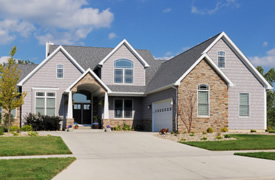 Get started now on a free, no-obligation
Homeowner Insurance Quote